Here's some pics from my fight in New York last year. I think this was April 1st, I finally got the pics(a little late I know). I fought a bad MF named Terrance Hill. This was a tough fight. It was non stop from the opening bell to the end. Terrance was like a machine, he never stopped comming at me. I had two nice black eyes after this one. Thanks for the pics Terrance, you're a true warrior! Here's a little write up someone did on it.
-In the 132-pound weight class, Kevin Ross, fighting out of the Master Toddy stable, earned a majority three-round decision over Extreme Muay Thais Terrance Hill in a predictable thriller. Indeed, the pair barely touched gloves before exploding into a frantic pace. Ross was most effective with round kicks, smartly letting his longer legs do the work. For his part, the always exciting Hill countered with his very fast hands, with the bigger Ross lifting him up and throwing him to the canvas at rounds end.

Hill scored first with a good right hand in Round Two. Ross came back with a hard right round to the head and a hard right hand but Hill was still very fast and cagey. Ross fell from a missed high kick, then got one in before a clinch. After a good punch exchange and both fighters kicking simultaneously, Ross jumped in with a kick to end the round.

The fighters embraced at the start of the final round before launching a prolonged punchout with Hill finally falling forward. The taller Ross seemed to be wearing Hill down with punches and kicks, with blood appearing after a hard right front kick to the face. But both fighters were tired after an excellent fight.

Terrance trying to Kill Me!
I think I'm about to get tagged with a hard right hook!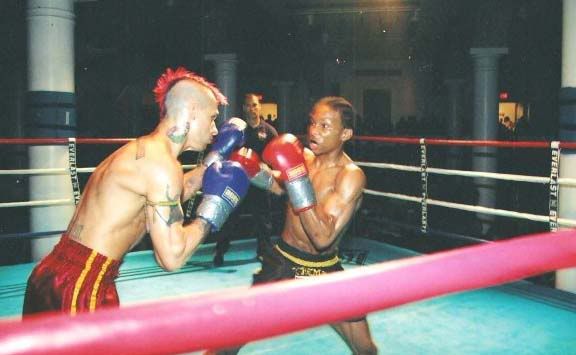 Oops, missed that one!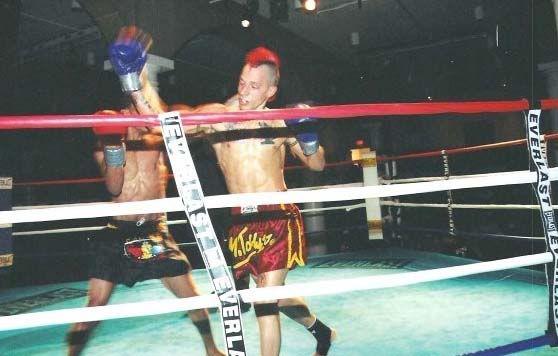 This is my patented nut shot :) Sorry Terrance.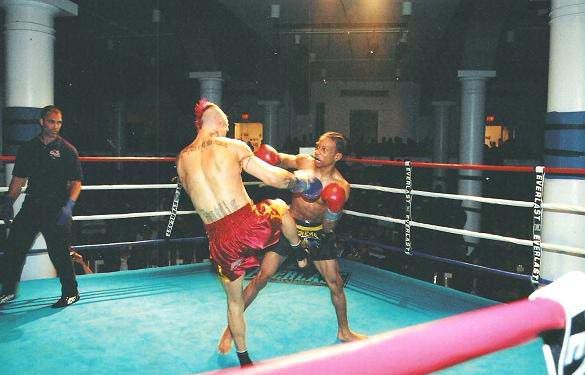 Teep!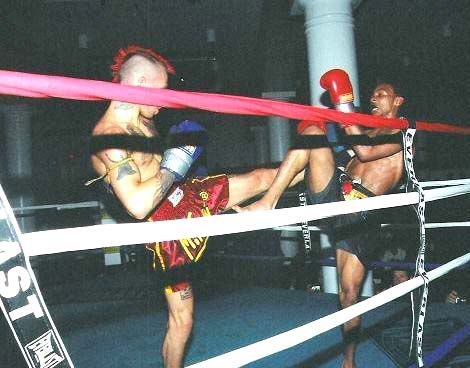 nice Head Kick, too bad it was with my foot!